The 9 reasons to choose the Beretta Semiauto Technology

LEARN MORE!
Fill the form to download

the N01 .pdf Beretta eBook:



"Why Beretta Semiauto Technology?"

Why should you have to renounce to the wood stock just because you need recoil reduction?
When you choose your Beretta semiauto you don't have to decide: you can have both.
YOU WILL GET the 9 Beretta Semiauto e-book !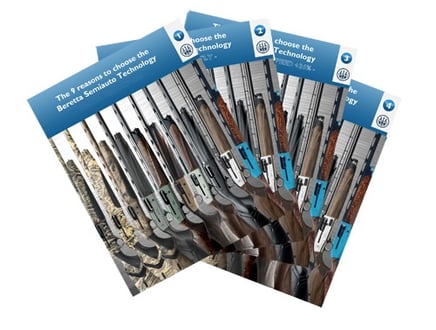 Learn the exclusive Beretta semiautos features!!
by reading the 9 reasons e-book
Your privacy and the security of your personal information is our highest priority.
*Italy: Pursuant to article 23 of Decree law 2003 (published in the Official Gazette no. 174 of 29 July 2003 - Supplement no. 123) and subsequent amendments. ** Data Controller referred to in the Privacy Policy corresponding to the home page of the Fabbrica d'Armi Pietro Beretta