EN
Dear Beretta Collector,
one of distinctive features of your 92 FS Fusion is the maximum level of performance.
Your pistol has been tested by our ballistic experts to carefully verify the accuracy.
We invite you to register your handgun by filling the form to receive your own original test-target in a digital version.
ITA
Caro Cliente,
una delle caratteristiche distintive della Sua 98 FS Fusion è l'elevatissimo livello di performance.
La Sua pistola è stata accuratamente testata dai nostri esperti al fine di verificarne la precisione.
La invitiamo a registrare la Sua arma nel form qui a fianco per ricevere la digitalizzazione del Suo bersaglio originale.



NOTE


What is the Beretta Fusion Black product registration?

The product registration offered by Beretta requires completing an online form that requires the entry of personal data and the serial number of your Beretta firearm. The information is in real time connected to our database.
IMPORTANT!
Information contained in the product registration PDF is in no way legally binding.

Any details relating to your firearm must be confirmed by Beretta SpA, in accordance with article 35 R.D. TULPS 773/1931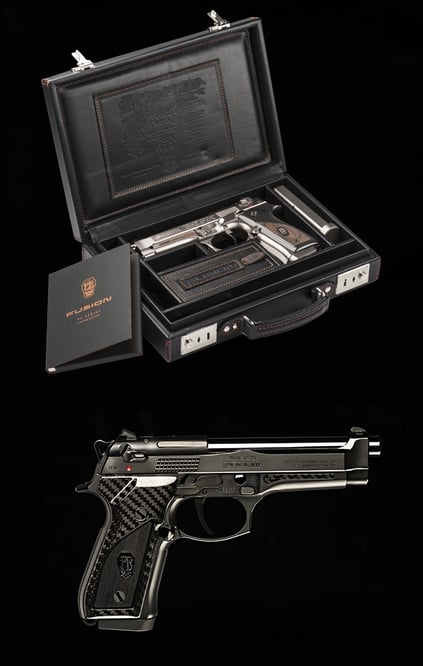 Your privacy and the security of your personal information is our highest priority.
*Italy: Information under art. 13 of Italian Privacy law no. 196 of 30th June 2003, "Personal Data Protection Act" (hereinafter referred to as "Act") and subsequent amendments. **European customers ( FR and Uk customers): Data Controller referred to in the Privacy Policy corresponding to the home page of the Fabbrica 'Armi Pietro Beretta and GMK LTD and Humbert